The story of
DOMAINE 524 & PROPHET VINEYARD
The estate arose out of a love for pinot noir and the special characteristics of the Willamette Valley. We searched for a property that embodied the qualities we thought essential to create exceptional wines. After narrowing our search to the Eola-Amity Hills AVA, we stumbled across a twenty-five acre parcel in forest deferral. It had an incredible mix of soils, the perfect elevation and slopes, and was just waiting to reveal its promise. It was also located within steps of some of the most respected vineyards in the entire valley.
We began by clearing the areas that were most attractive for vineyard planting, but made sure to leave as much of the natural beauty and wildlife habitat as possible. Those restrictions limited us to eleven net acres of vines, but ensured that we would minimally disturb our natural surroundings. We are very happy about the balance we have created between vineyard and nature corridor.
One of the wonderful things about the Willamette Valley is the collegial atmosphere within the wine community. Consequently, our plantings were the result of numerous conversations with many of Oregon's leading viticulturists and we willingly drew on their experiences. We are thrilled with the results and cannot wait for you to try our wines.
Acreage

25 acres, 11 net planted

Soil type

A mixture of volcanic and marine sedimentary soils

Planted

Pinot Noir, multiple clones

Notes

LIVE certified and sustainably farmed
Soil
The five major soils are Chehulpum, Steiwer, Rittner, Nekia and Jory.
Climate
We enjoy a maritime climate. Warm summers with cool evenings, and mild winters.
Grapes
We have one acre blocks of 115, 943, 777, 828,  Mt. Eden, Calera, Swan, Pommard, Coury, and  Wadenswil, and a 13 clone mixed block.
Solar
Prophet Vineyard has South, Southwest and Southeast orientations.
Vineyard
Our elevations range from 440 feet to 615 feet on southern facing hills.
Winery
Domaine 524 wines are created at Lingua Franca and Johan wineries.
Eola-Amity Hills AVA
Willamette Valley, Oregon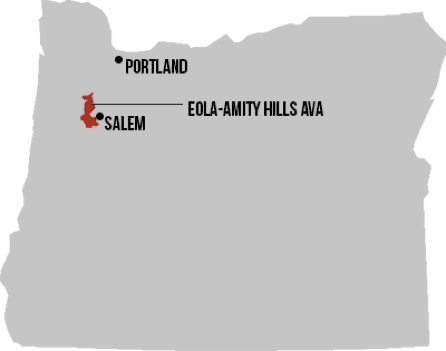 Prophet Vineyard is located in the Eola-Amity Hills AVA of the Willamette Valley. We are under an hour's drive south of Portland and just northwest of Salem. The vineyard is on Bethel Heights Road NW across the street from both Temperance Hill and Bethel Heights vineyards.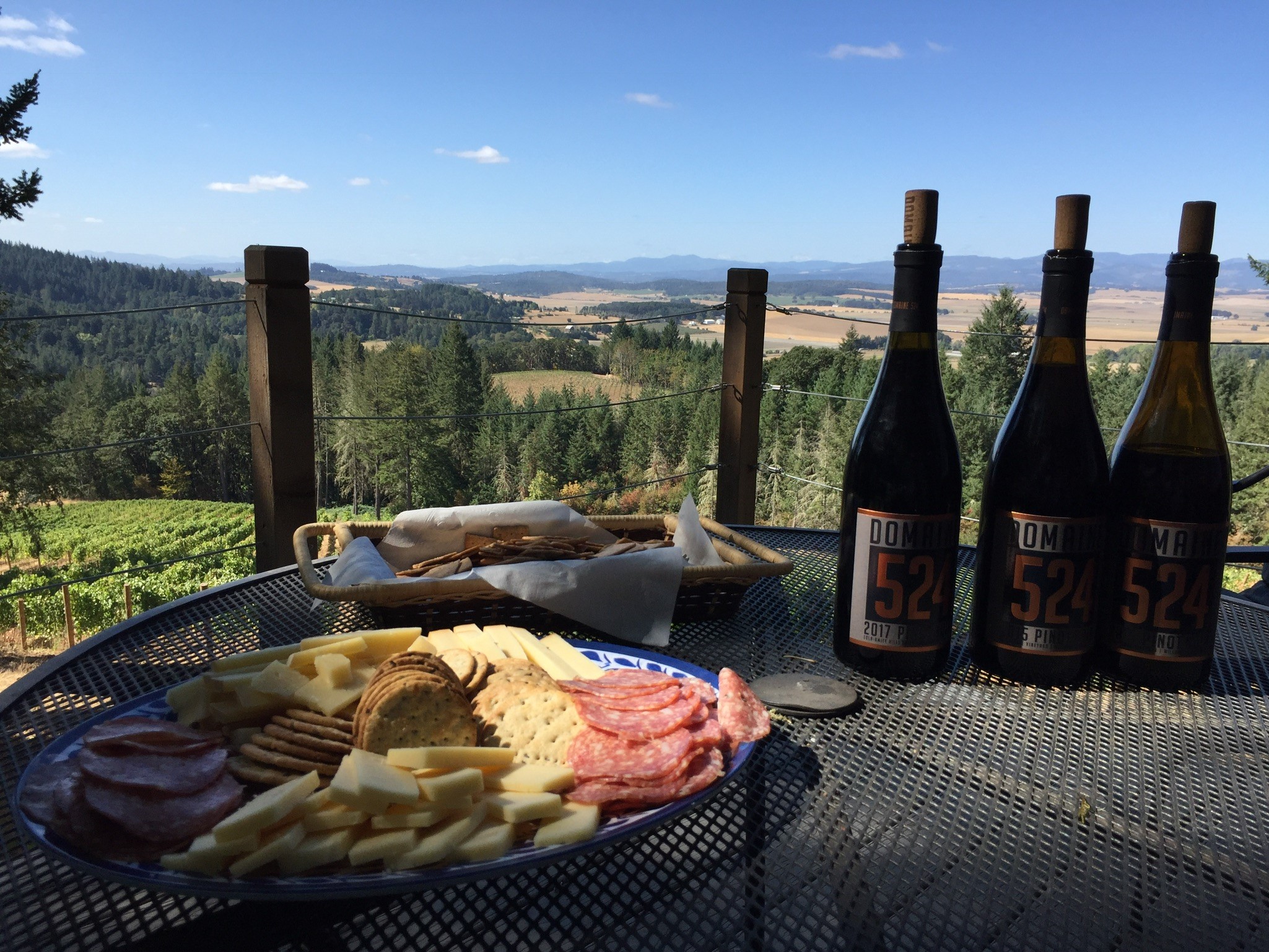 DOMAINE 524 & PROPHET VINEYARD
Tasting & Tours
The vineyard is open by appointment only. Please call to arrange a visit.